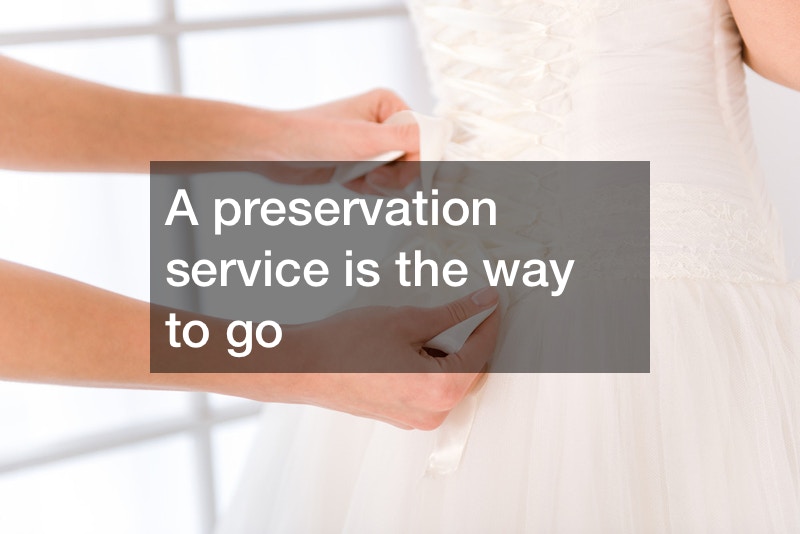 Wedding dress preservation services are a great way to keep a special memento (perhaps THE most special memento) from your big day in tip-top shape. If you want to save your dress for your child or grandchildren to wear in the future, or just for your own sentimentality, a preservation service is the way to go.
Wedding dress preservation ensures that your dress stays clean, pristine, and in good shape.
White garments can fade to yellow over time and this is especially true for wedding dresses. But there are many techniques to prevent this from happening. A professional dry cleaning service that specializes in wedding dress preservation can give you all the tools and techniques you need to keep your big day gown in sparkling white condition.
This video provides a brief overview of what to expect in the wedding gown preservation process. It's a great service that you will probably thank yourself for later down the line. Watch this video to see some more of the benefits of getting your beautiful gown preserved and then decide if this is the right route for you. It is an investment for sure, but it's a worthy one.