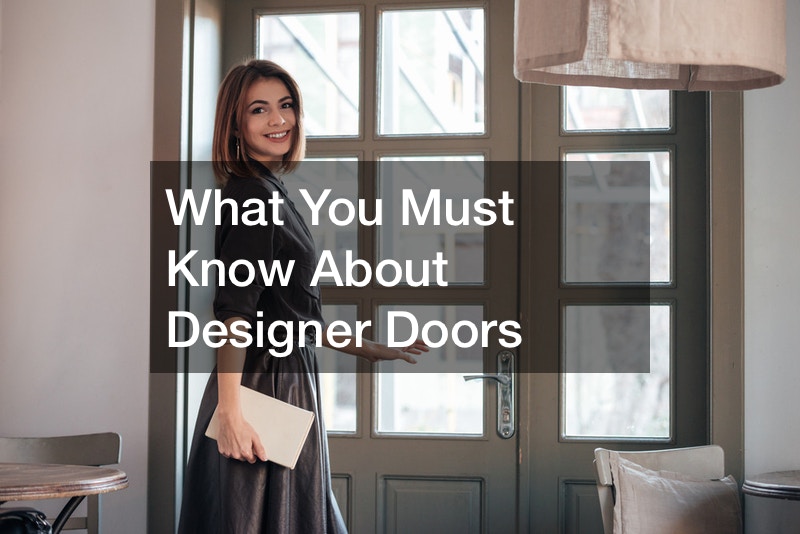 Which paint colors are best for designer doors? In this video, designer Mollie Openshaw discusses choosing shades for her home, including her many designer doors.
She recommends experimenting with color samples in different areas of the house to get a feel for how the colors look in the natural environmental lighting conditions.
Designer doors can blend into the environment by matching the trim, or they can stand out as accent pieces. Mollie uses both. Most doors in her home are white, to match the walls and the trim.
However, she does create subtle color variations by pairing white and cream tones.
The accented doors are painted gray. Rather than using a bold primary color, Mollie opted for gray because most grays and gray tones have a subtle color to them. A gray with a hint of color can be better than the pure color itself, which can be overwhelming.
Both the white doors and those with gray accents are painted with high sheen paint. The more matte the paint is, the more fingerprints and markings will show. Higher sheen paints are easier to keep clean and look great.