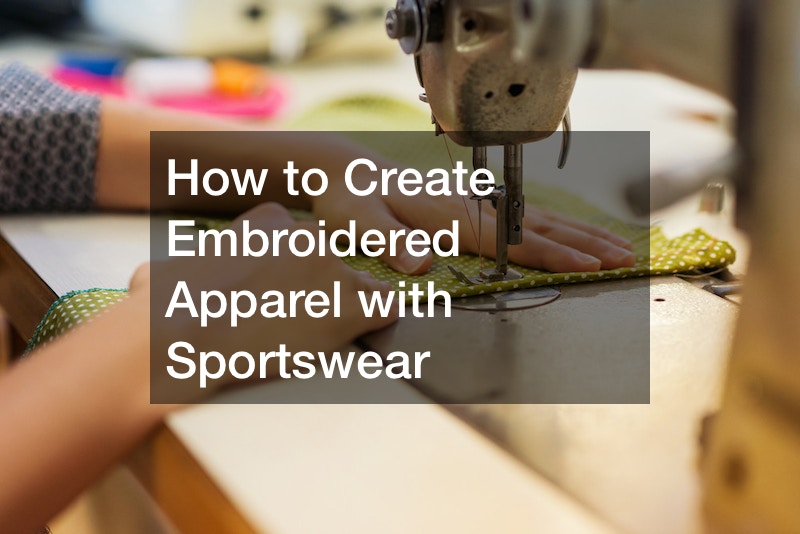 Embroidered apparel is beautiful. Tailoring sportswear is a bit difficult. However, an experienced tailor will sew on it with ease.
The video shows how you can embroider sportswear easily. Sportswear comes from a stretchy fabric that is hard to work on by hand or sewing machine. Follow the video and embellish sportswear at home.
You will require a large loop, cut away, stretch needles, design, and your sportswear apparel. Spray the no-show cutaway and place it onto the sportswear code. Place it at the point where you want your embroidery to appear. The cutaway ensures that the needle has sufficient grip as it sews through it with the embroidery machine or by hand.
Place the hoop in place just above the cutaway backing. Embroidering sportswear needs a large support device. The bigger embroidery hoop ensures no bunching on the edges of the embroidery. The cutaway embroidery backing ensures you can remove it by hand or have it washed. Upon completion, remove your garment.
Create your embroidery design and place the apparel on the embroidery machine. Start the embroidery machine and let the design transfer to the sportswear garment. How long it takes depends on the complexity of the design. Remove the apparel from the machine, and remove the backing and hoop from the device. It is now ready to wear.