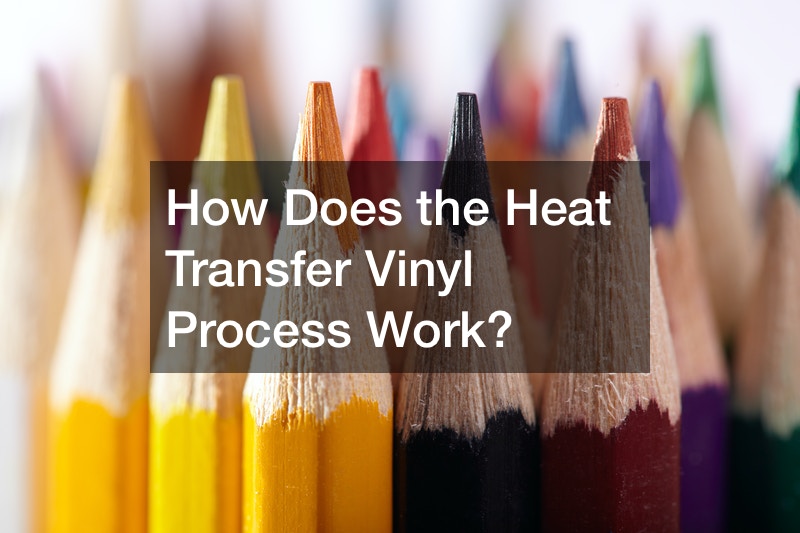 Heat transfer vinyl is a unique material used to personalize or decorate garments, T-shirts, and other fabrics. It contains a heat-based adhesive backing that allows the vinyl to transfer to garments permanently. For successful results, heat should be pressed with sufficient pressure, temperature, and time.
Watch this video for a demonstration. Here is how to go about the process.
Design the Cut File
Collect all the necessary supplies and set up the heat press and vinyl cutter. A heat transfer vinyl expert will first create the cut file or design. The vinyl cutter features software that they can use for this process. The other steps are:
• Set the cut settings and load the vinyl cutter
• Conduct a test cut
• Cut the vinyl
• Remove excess vinyl
Heat press the heat transfer vinyl to the garment. To execute this process, load the garment on the bottom plate of the heat press. Align and put the transfer on top of the garment and cover it using a Teflon sheet.
Ensure the transfer is facing the right direction. Press the transfer on the garment with the correct press settings for the vinyl. Once the timer goes off, open the heat press. Peel out the plastic carrier from the fabric and check to ensure the vinyl has stuck well.
Do you need help with your heat transfer vinyl process? Reach out to our experts today for assistance.